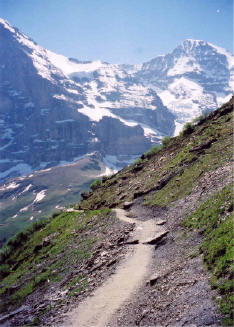 Walking path in the Swiss Alps.
Every two years, the German Club at VHS goes to Europe to practice our German skills and to experience culture in German-speaking countries first-hand. In order to participate, you must successfully complete two years of German. The trip is guaranteed to be an amazing experience for all who come along!
This was the third Europe trip that the VHS German Club has taken. I have lead two student trips, and am already planning my third. This past year 24 Vermillion Students traveled to three different countries. Eighteen of these students chose to live with a German host family for one week, attending school with students and experiencing daily life of a German family. Six more students met us a week later for a two-week tour of Germany, Austria, and Switzerland.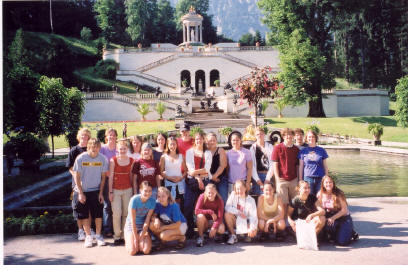 The Vermillion group at Linderhof.